WINTER IN FLORENCE
Winter boring in Florence? Never!
This is Oregon's Coastal Playground! There's more than you can do in a day, even in winter.
Psst. We'll let you in on a little secret. The locals all know that the weather is almost always better than what the forecasters from the Willamette Valley say it will be. Come see for yourself, but don't tell too many people.
So, winter fun and adventure in Florence? Let's start with a seemingly outlandish claim:
Golf is great in Florence in winter.
There, we said it. And it's true. Why?
The weather is actually milder here than elsewhere in the state. The two excellent golf courses—Ocean Dunes and Florence Golf Links (formerly Sandpines) are built on sand. That means the water from our occasional rains drains fast and leaves the gorgeous grassy grounds ready to play within minutes. Locals golf all year here. Smart golfers from along I-5 and Oregon's High Desert communities do to. Come join them.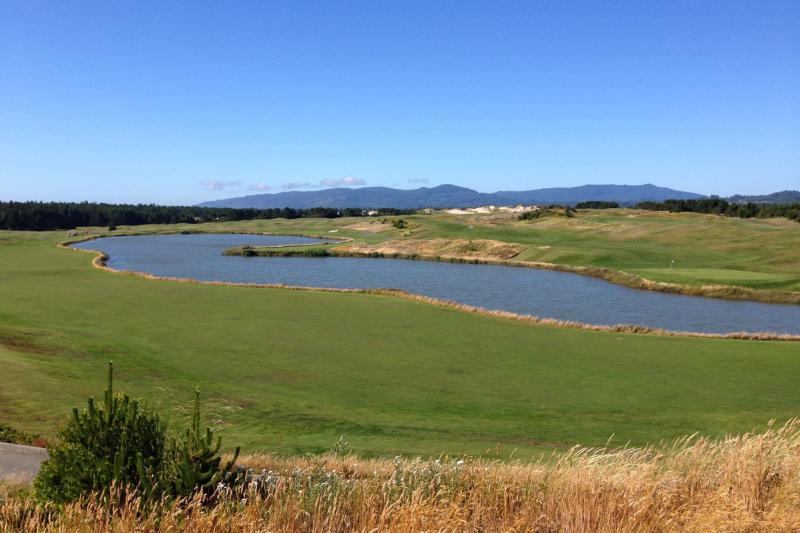 And the milder weather is great for other fun in Florence.
The uncrowded dunes and beaches always provide solace in winter, but depending on what you're looking for, you can find big adventure there too. Winter is great for ATVs on the dunes—rent them, hire them, or bring your own.
But what about those occasional big, headline-making winter storms?
Two words: Storm watching!
There's great natural drama in getting out there in the wind and rain and watching the roaring waves, but can be dangerous if you take risks. Rocks and driftwood get slippery and sneaker waves are really sneaky. Waves can throw giant logs like you can throw twigs. But with the warning given, think of all the interesting shells, stones, driftwood, and other treasures that are frequent guests on our shores after a storm. They can be yours to take home if you catch them in time. And videography or photography of our storms is spectacular!
Imagine a stormy day with an ocean or river view along with a good book. Admittedly, Fifty Shades of Gray could often describe our midwinter skies; but a room with an ocean view and a fireplace, or snuggled under a big blanket with a hot beverage on your private deck overlooking the Siuslaw River, will relax and warm your soul.
Oceanside lodgings like those at Driftwood Shores Resort and Conference Center, or Heceta Head Lighthouse Bed & Breakfast, give you a front row seat on the action. River view rooms like those at The River House Inn in Old Town, or Pier Point Inn (just across the river) offer closer-to-town convenience. So many choices!
Whale watching is possible all year, but the highest point of the gray whale's migration is during the end of December and beginning of January—and then again at the end of March. Enthusiastic, knowledgeable hosts from the "Whale Watching Spoken Here" program help at viewpoints that dot the coastline.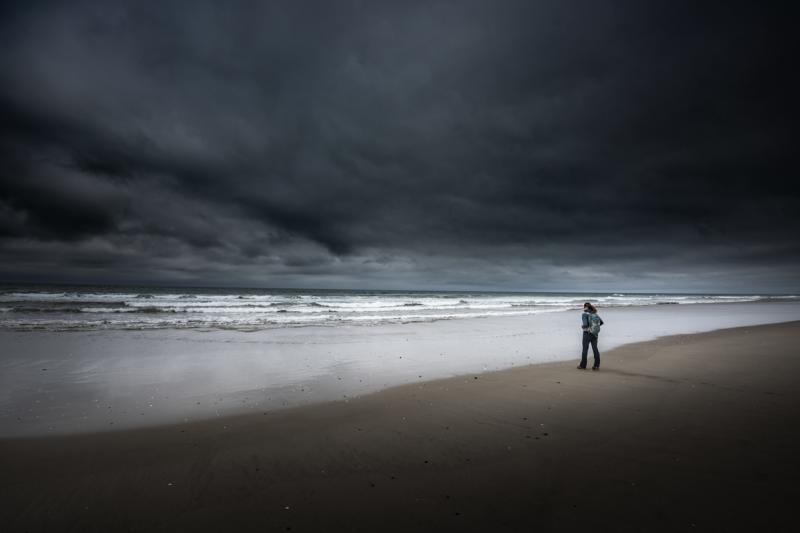 And if that weren't enough…
Fishing, crabbing, clamming, mushroom foraging, beachcombing, hiking in pristine ancient forests, fat-tire biking, and more are all great on our many calmer days. It may surprise you, but some of the most spectacular sunsets happen between November and March along our uncrowded beaches.
Outdoor adventure not your style? There's plenty of indoor adventure too—like casino gaming at Three Rivers Casino Resort. There is the allure of our charming Historic Old Town on the waterfront featuring amazing art galleries, unique antique shops, quaint-but-never-commercial shops, an incredible food scene with fresh-from-the-ocean-or-farm delights, and nearby pioneer and a military history museums.
We'll have great entertainment all winter starting with our Holiday Kickoff and Mayor's Tree Lighting Celebration in Old Town on Saturday of Thanksgiving weekend.
January 23-26, 2020, brings the return of The Florence Winter Music Festival with three days of Americana, modern and traditional folk, bluegrass, gospel, and more. They also feature an amazing arts and crafts show and sale and great food and drink.
Check out the international quality lineup of concerts held in our incredible, state-of-the-art, 450-seat Florence Events Center. From fall to spring, SEAcoast Entertainment Association delivers a seven-concert series of world-class music, dance, and more. Check out the upcoming season at www.SEAcoast EA.org.
And, while not technically winter anymore, FlorenceFest Wine*Art*Jazz brings two days of top-shelf nationally-touring jazz from across the genre's spectrum to the Florence Events Center in April. The music is enhanced by tastings and sales from a dozen Oregon wineries and a juried art show and sale with entries from across the country. Learn more at www.FlorenceFestOregon.com.
Now does winter in Florence sound boring? Not at all. Call us at 541-997-3128 or e-mail us at info@FlorenceChamber.com to request a Visitor's Guide or ask questions. We love to help guests find all the fun they can handle here in Oregon's Coastal Playground. To book your stay in Oregon's Coastal Playground, check our hotels page.