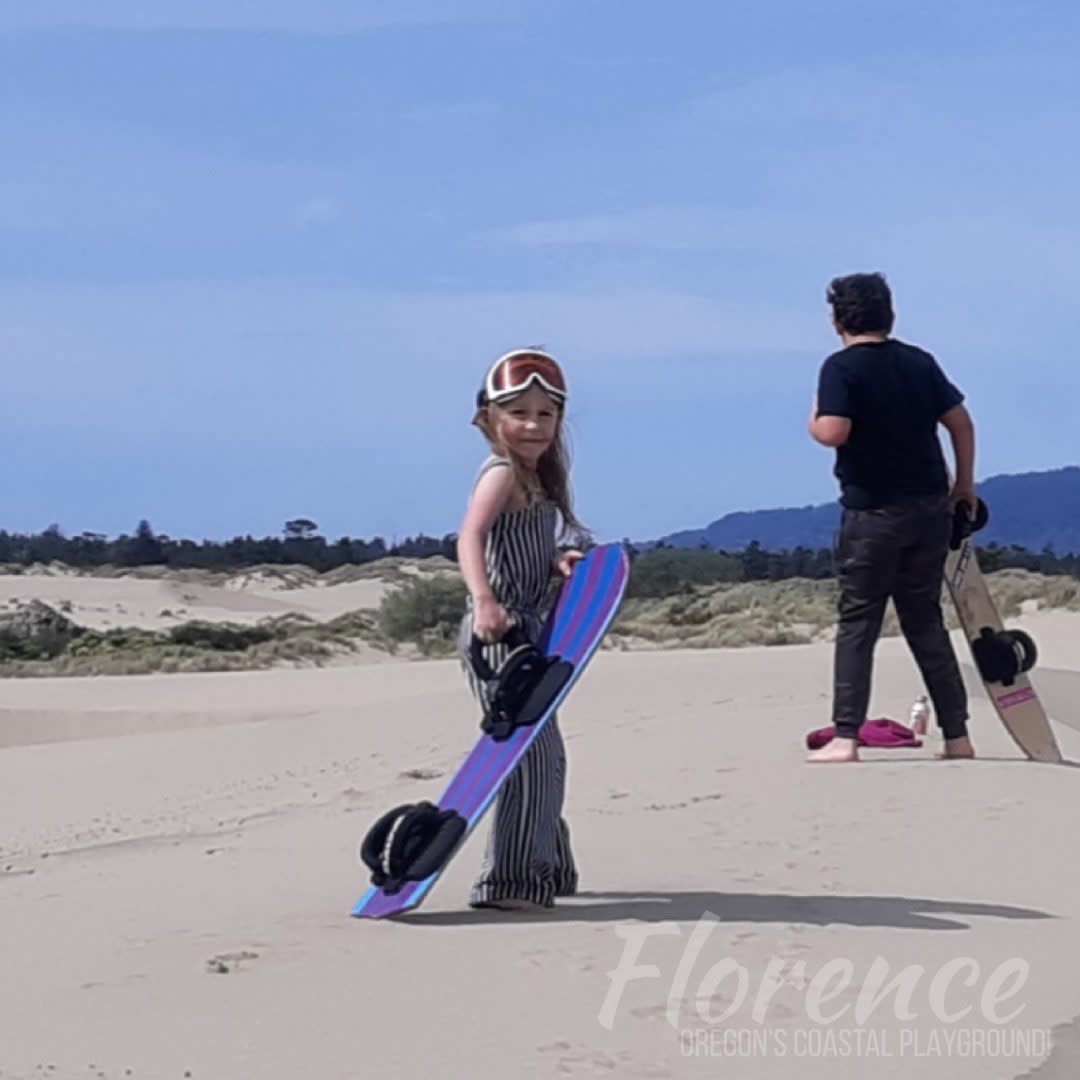 From a Facebook post and online interview with Emily Pelston of Scottsburg, Indiana
December 28, 2022
My boyfriend and I travelled to Florence for the holiday and all I have to say is "WOW!"
Florence is such an amazing place. We had a phenomenal time and got to experience some of the most beautiful sights and people.
I don't exactly remember any research I did personally, we kinda just did a spontaneous trip!
The sand dunes were something I would have personally never done but am so glad we did! We are from Southern Indiana so this what such an incredible change of scenery!
The hospitality and kindness of everyone is also such a bonus. I loved getting to talk to the owners of lots of the businesses down by the river. Here are some pictures from our trip!
When we finally decided on Oregon, we opened up Google Maps and zoomed in on some of the cities. We looked at Eugene, Brookings, and Florence. Florence was the top pick for us. Ultimately, we looked at the fact that it was far enough from a big city that we would still get to enjoy the camaraderie of a smaller community. We looked at the lodging options, things to do, and what was available within an hour of driving.
We did our best to fit in all we could do with our one-week stay. We arrived in the late evening on the 19th of December, that Sunday. Jerry's Place was the first stop for food and that was probably the first and best indicator that we had picked the best place in Oregon.
The sand dunes were definitely one of my favorite things we got to do. Torex ATV Rentals was definitely my top favorite. We visited the Heceta Lighthouse, many of the local beaches, the Sea Lion Caves, hiked many of the trails, and we shopped on the main strip (Historic Old Town) down by the river. My favorite store was the Uncommon Collective where I bought some stationary and some extremely cool stickers. We ate at Travelers Cove, Waterfront Depot, and Best Thai.
If anyone plans to visit Florence, I highly recommend to just completely dive in and go with the flow. The locals are so friendly and helpful. There is no reason to have a pushed itinerary, but allow yourself time to enjoy every bit of it!
EDITOR'S NOTE:
If you'd like to share your Florence experience and tell others what you found here and why Florence is Oregon's Coastal Playground, drop us a line at info@florencechamber.com.