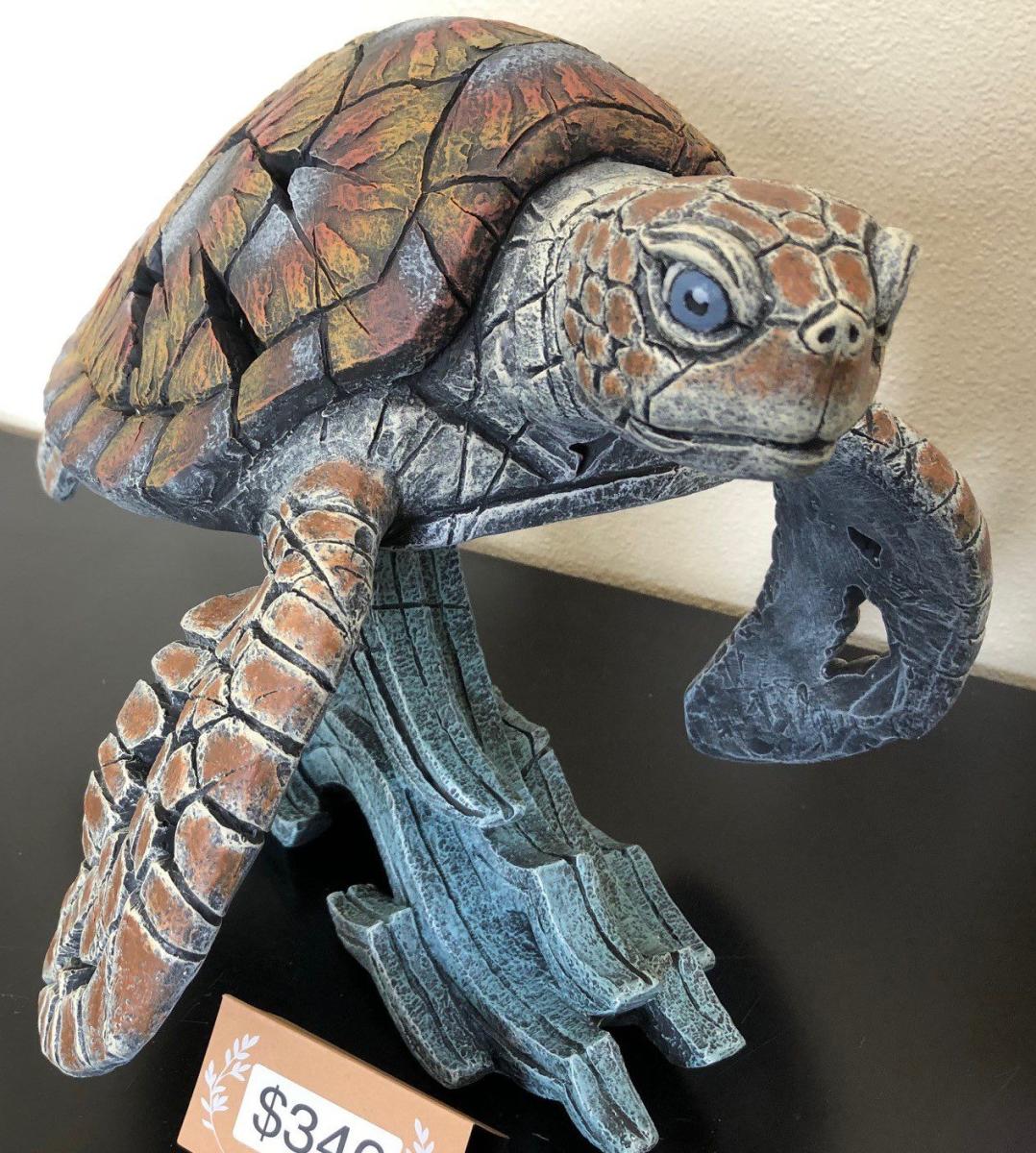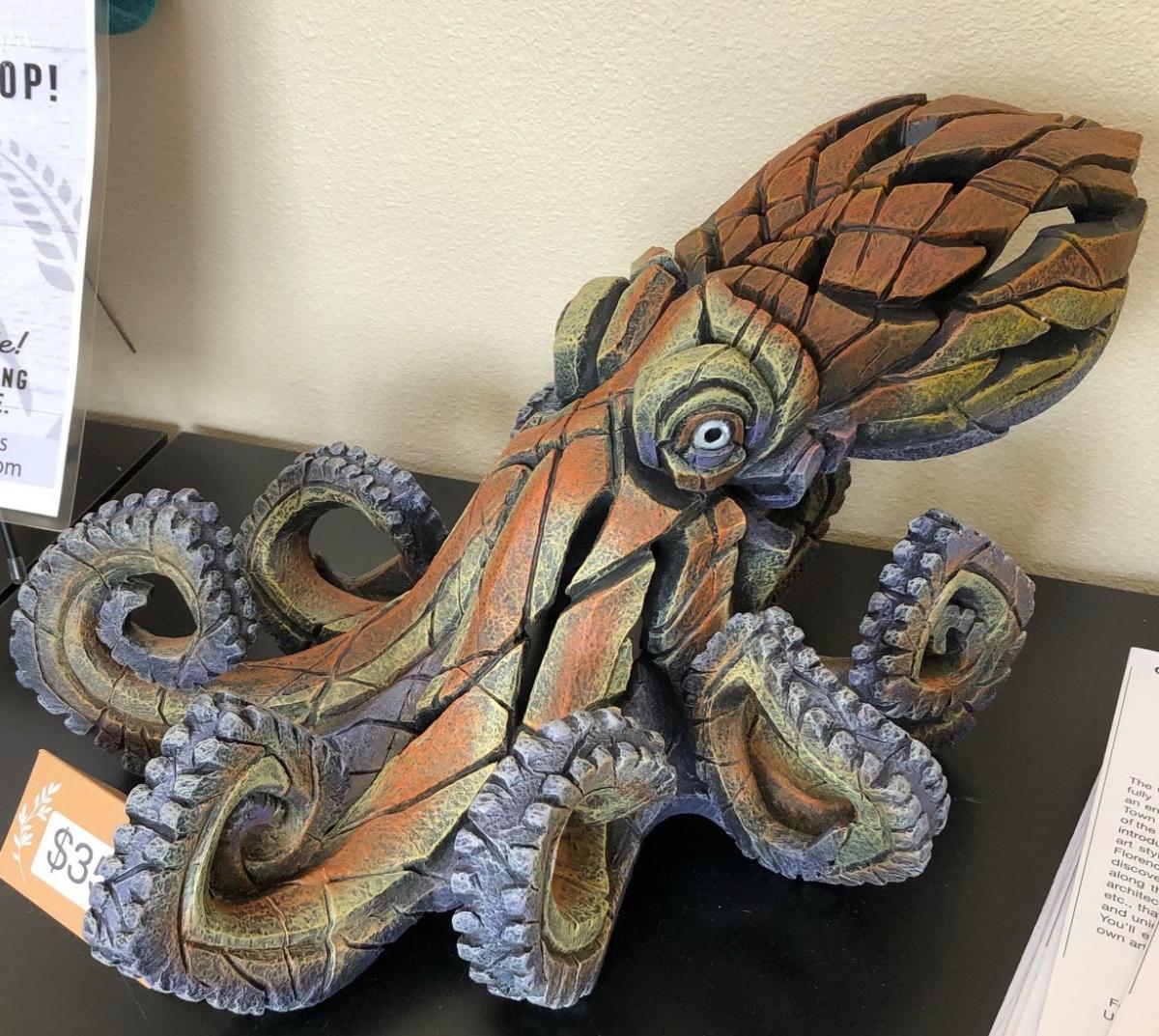 The Florence Area Chamber of Commerce's Visitor Center and Gallery, 290 Highway 101, features an everchanging exhibit of local artists' work. Their newest display of local artistry features 2-D, 3-D, textile, jewelry, paint, stone sculpture, and photos from Ärtêfacts at 1255 Bay St. in Florence.
"Metal wall art is in abundance in my shop, so I featured a few of those," explained owner Shelly Medeiros. "I also featured the ever-popular and artful Myra brand purses and SolMate Socks. I have way too many things to list, but suffice to say, it is a very unique and eclectic selection of fun stuff."
Most everything I have in the shop, and at the exhibit at the visitors center, is handmade. Some items come from vendors, and some come directly from the makers.
The centerpiece of the exhibit are two stunning stone sculptures (a sea turtle and an octopus) created by artist Matt Buckley in the United Kingdom. Buckley has a unique, fractured style. Medeiros said the pieces always evoke strong emotion. "I have more than 38 of his pieces in my shop!"
Visitors will find many little surprises at the exhibit and in my shop. According to Medeiros, probably the biggest surprise is the selection of jewelry. From vintage to modern, she has hundreds of rings, earrings and necklaces.
"I also make a lot of the jewelry. I wire wrap and dabble in silversmithing," she added.
"The Chamber has always been a strong supporter of both the arts and the businesses in this town. Art to me comes in so many forms, and we are lucky enough to have a wealth of artists in our little town," said Medeiros. "Having shops as venues for our many artists tells any visitors a story about our wonderful town. Our town has such a warm personality and once a person makes their way through Florence, they are hooked, and they return each year. I've talked to so many folks about their time here and I truly enjoy watching their reactions to the interesting mix of items I have in my shop."
To learn more about Ärtêfacts visit FlorenceArtefacts.com. To learn more about the Florence Area Chamber of Commerce—the advantages of membership, how to join, or how to volunteer in the visitors center—contact Bettina Hannigan at Bettina@FlorenceChamber.com or call 541-997-3128.