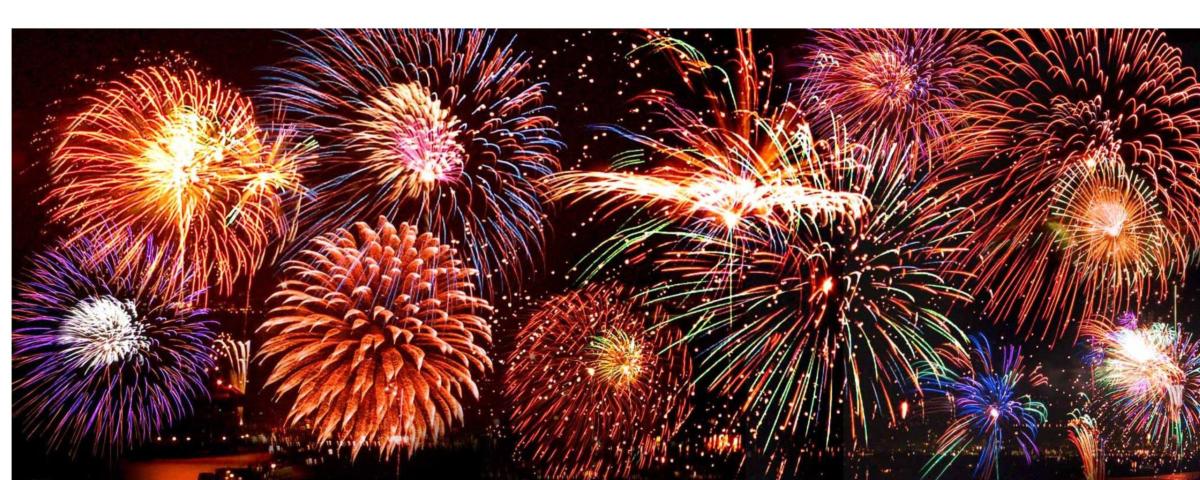 Sunny Summertime Greetings from Florence,
Oregon's Coastal Playground!
Here's a quick peek at what's coming up in and around Florence this summer and beyond…
Don't just daydream about our uncrowded ocean beaches, towering sand dunes, peaceful lakes, inspiring ancient forests, world-class golf courses, sandboarding, ATVs, fishing, crabbing, and…you get the idea. Come enjoy them! There truly are more things than you can do in just one day, and it's time to start planning your next trip to the center of the Oregon Coast.
July 4—Come join our Old-Fashioned 4th of July celebration. Florence is home to one of the best, biggest, and longest professional fireworks displays on the coast! It provides a perfect end to a day of fun all around town including a porch parade that directs drivers to all the great patriotically festooned homes, businesses, yards, windows, and of course…porches! You'll also enjoy the bike parade through Historic Old Town, watermelon and pie eating contests, traditional community games, music, food, and more. Details here.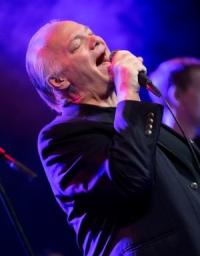 The Blues Are Back, Baby!  Florence Arts, Culture & Entertainment presents the internationally famous Eugene-area blues legend: Curtis Salgado. On Friday night July 15, Salgado his full band return to Florence and will have the Main Stage at the Florence Events Center (FEC) jumpin' and jivin' again.
Hear the man who taught John Belushi how to sing, dance, and wail the blues in 1977 while the actor was in Eugene filming Animal House. Salgado inspired John Belushi and Dan Ackroyd to create the "Joliet" Jake and Elwood Blues characters for Saturday Night Live and the 1980 film, The Blues Brothers.
"Don't miss this incredible evening at the beautiful Florence Events Center Main Stage, where every seat in the house has perfect acoustics and amazing sight lines," said Rachel Pearson, president of Florence Arts, Culture & Entertainment (FACE). "The concert coincides with the City of Florence's "Blast on Bay Street" block party in Historic Old Town that same evening. The FEC is just a few blocks away so you can enjoy both events!" she added. Get your tickets here.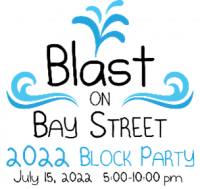 And Speaking of the Annual Block Party… The City of Florence is excited to announce the 2022 Block Party: Blast on Bay Street!
Join locals on Friday, July 15, 2022, from 5:00-10:00 pm on beautiful Bay Street, between Laurel Street and the Siuslaw River Bridge. A free concert will be provided by the band 5 Guys Named Moe (http://themoes.com).
The Community Block Party is a time for our community members and visitors to come together and enjoy an amazing evening with their friends and family, play some games, enjoy a free concert, and eat some tasty treats! The event will provide free live music and activities for people of all ages.
Did You Know? It's Never Too Late To…
…Start planning your fall and winter getaways!
August 7—National Lighthouse Day: Come celebrate our local Heceta Head Lighthouse
September 9, 10—Rods N Rhodies Classic Car Show & Community-Wide Garage Sale
October 7-9—Goin' with the Flo Vintage Trailer Exhibit
October 8—Circles in The Sand Labyrinth and Beach Sculpting
November
12—Exploding Whale Day Commemoration
26—Cocoa, Cookie & Cider Trail
26—Shop Small Saturday—Extended hours and special sales at participating businesses
December
3—Holiday Festival Saturday: Enjoy live music, warm beverages, Santa's arrival, great holiday season sales, caroling, and the Mayor's Tree Lighting Celebration
January
27, 28 & 29—Florence Winter Music Festival—Three Days With 12 Top-flight Nationally-touring Bands
Folk • Americana • Bluegrass
February (President's Day Weekend)
Wine, Chowder & Glass Float Trails
Friday February 17, 2023 – Glass Float Trail Begins
Saturday, February 18, 2023 – Wine Trail
Sunday February 19, 2023 – Chowder Trail & Glass Float Giveaway
From July 15 to 24, the Oregon22 World Athletics Championships at the University of Oregon's Hayward Field are expected to bring as many as 200,000 visitors to the region. They're going to spill out of Eugene and all over our area. Be sure to visit us before or after, or even during, for unique experiences all year long.
Whales? You bet! And Orca! For yet another year in a row, orca visited the Siuslaw River in Florence! Orca sightings off the Oregon Coast are way up this year…with many easily spotted just offshore! Just a few miles north of town you'll find some of the best orca and whale watching vistas in all 363 miles of the Oregon Coast. Many whales are resident to our shores all year. Spotting a breaching whale is as memorable as it is magnificent.
Just Dune It in Florence!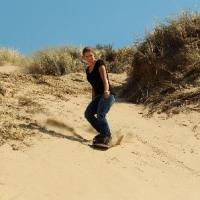 Florence has been designated the Sandboarding Capital of the World for several reasons. Our towering dunes start in town at Sand Master Park, the world's first sandboarding park; but the Oregon Dunes National Recreation Area—a 40-mile stretch beginning at our Siuslaw River and heading south—is where the best action is. But even the dunes in town provide some memorable boarding you can brag about. All levels from first-timers to world champions (yes, they live, coach, and train here) can find a favorite slope and have a ton of fun!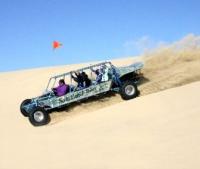 Our dunes are also famous for thrilling ATV and sand rail rides. Sand rails are souped-up dune buggies that seat seven passengers and are piloted by professional drivers who want to give you the thrill of your life! Sand Dunes Frontier and Sandland Adventures are the area's leaders in thrilling generations of riders. Each has a dune bus for large groups interested in a slower, more eco-tour focused experience.